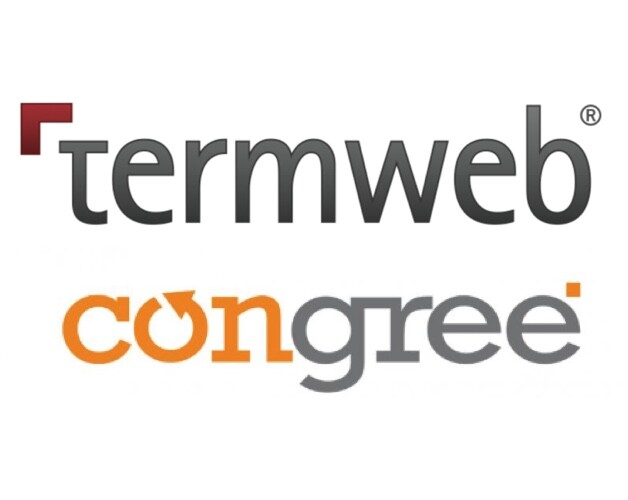 TermWeb, a web-based terminology system by Interverbum Technology, and the Congree Authoring Server, which features a linguistic terminology check, are a perfect match. The integration of both products makes it possible to cover a company's whole terminology life cycle; from initial text composition, to terminology management, to the repurposing in other texts.
Ioannis Iakovidis, Managing Director of Interverbum Techology, states: "With Congree's linguistic intelligence, TermWeb users can now ensure terminological consistency by accessing terms managed in TermWeb directly while creating text."
Congree CEO Stefan Kreckwitz adds: "With the deep integration of TermWeb, we are very happy to have integrated one of the most powerful terminology systems on the market into Congree."
About Congree Language Technologies GmbH:
Congree Language Technologies GmbH, a software manufacturer in the field of authoring assistance, delivers the leading technology for the composition of consistent texts under consideration of defined style rules and uniform terminology. The development always focuses on the needs of the users. Congree supports the content optimization in enterprises and departments of all sizes and industries. By using Congree, professional authors can compose high-quality, rule-compliant, easy-to-translate texts in less time and at less cost.
For more information, please contact Ioannis Iakovidis, phone : +46 70-644 19 60 or ioannis.iakovidis@interverbumtech.com.